Meet Enhanced Silk with Maya
Versatility styled by our favorite creative couple, Maya Stepper and Mikkel Jensen, as they invite us into their serene Brooklyn abode for a closer glimpse at our enhanced stretch silk capsule.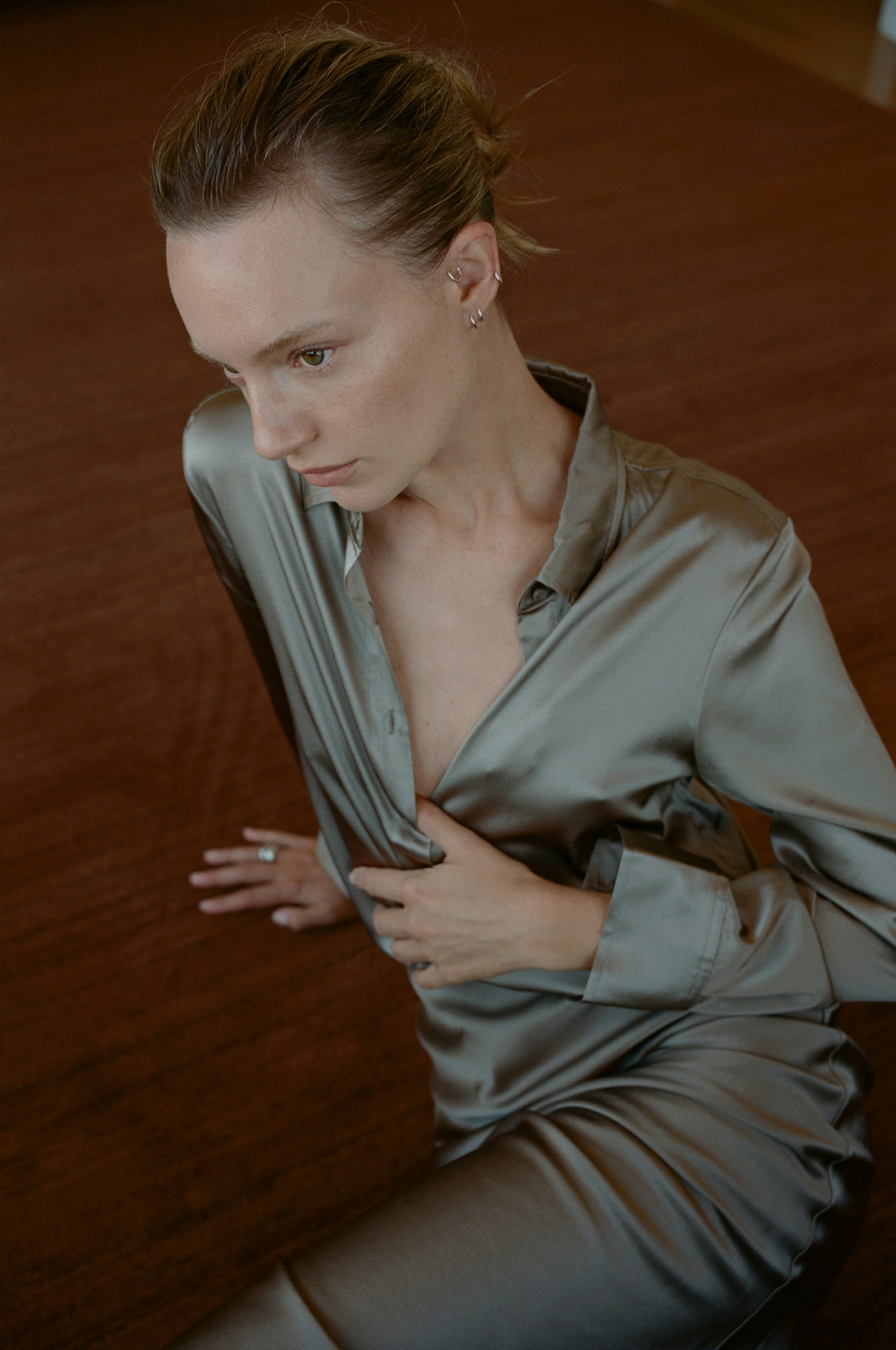 The polished pieces are layered, unbuttoned, and styled intuitively to portray an easy elegance that translates to any setting, day or night.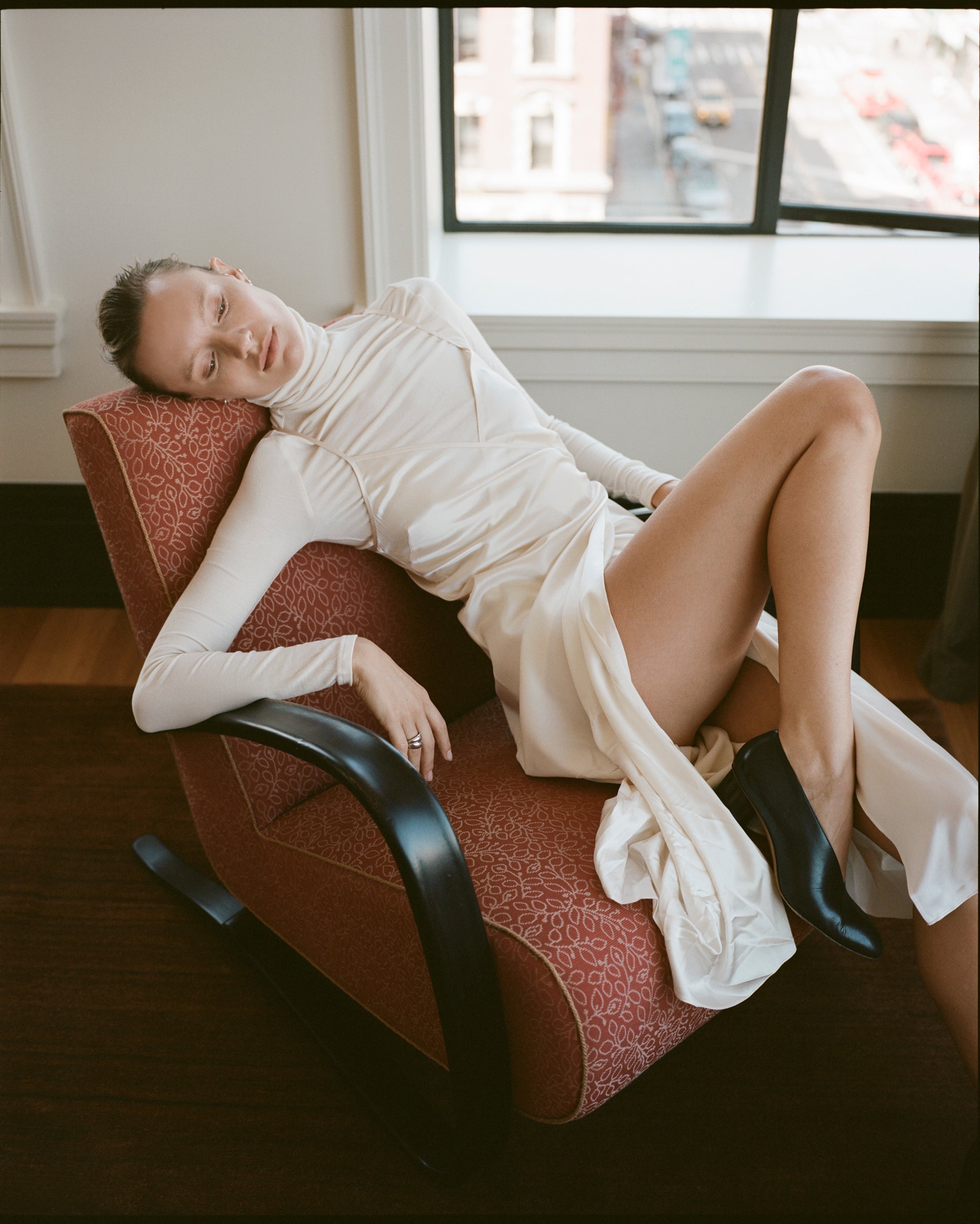 A unique and exclusive experience on both sides of the lens imparts an explicit feeling of comfort and affection that looms in their images. Photographed by Mikkel, Maya plays muse to the camera in relaxed tops, slinky wrap dresses, and fluid midi skirts worn as effortlessly as leisurewear.
The luxury appeal of silk stands the test of time, it simply feels good to wear it. From loungewear to splendid simplicity, silk captures elegant femininity. No other fabric transitions so completely from casual to elevated, going from comfortable to seductive.
QUIET LUXURY
Our sleek silk capsule is made up of sumptuously smooth pieces, stealthy and surprisingly versatile enough to be paired with your favorite denim or dressed up for all your chic wardrobe moments.
Luxe Silk brings elevated chic styling to your everyday wardrobe with exquisitely handcrafted designs crafted in our enhanced stretch silk.